Warren Barry
purveyor of the pond
Speaker, Facilitator & Consultant
Warren Barry is an award-winning pioneer in the field of human resources who studies the implications of counterintuitive work environments on individuals and organizations. Warren brings insights to employees, employers, and human resource professionals alike which leads to harmony, productivity, and profitability.
Warren works with organizations, human resource management, and managerial teams to reveal the internal potential of the human capital they already possess along with the risks and costs of conative stress.
Warren is a member and speaker for TEC Canada and has conducted presentations across the country for a variety of organizations. He focuses on building healthy workplace environments by embracing one's self and others, and explores the connection between chronic pain and working counter-intuitively.
Debbie Andrew
CONSULTANT
Debbie brings a passion for learning and teaching to the Instinctive Solutions team. Over the years, Debbie has become accredited or certified in many fields, including the Kolbe Method. Throughout her educational pursuits, Debbie has gained the knowledge and skills to teach and train others to achieve their goals and change their lives for the better.
Debbie continues her love of life long learning with interests in cognitive
neuroscience, cognitive behaviour therapies and education reform. Her dream is to be able to teach and train generations (individuals and teams) in vocation, education or leisure, to use their Instinctive strengths to live their personal best and "better the ponds" they live in.
Blair Andrew
consultant
After wrapping up over 30 years as a partner in a successful Insurance Brokerage firm, Blair was looking for a change. His experience and positive attitude was a perfect fit for the Instinctive Solutions team.
Blair has recently completed his KOLBE certification and Relationship model (RM) Governance training. These two additional skills add to the skill set of Instinctive Solutions ability to help you hire the right people, grow your people, improve culture and strategic direction.
Blair is the Past Chair of the Insurance Brokers Association of Saskatchewan(IBAS) and also a former board member for the Insurance Brokers Association of Manitoba(IBAM) plus numerous local community boards over the years. This provides additional insight into NGO board structure and the areas of strategic planning.
SIGNATURE COACHING PROGRAM
Are you ready to get over pain and limitations and soar? Take Flight with Instinctive Solutions..
let's Actively engage your employees together!
Book A Meeting
increase your probability of success
Book a meeting with Warren Barry Instinctive Solutions to find out more about Kolbe, and how it can impact you and your business.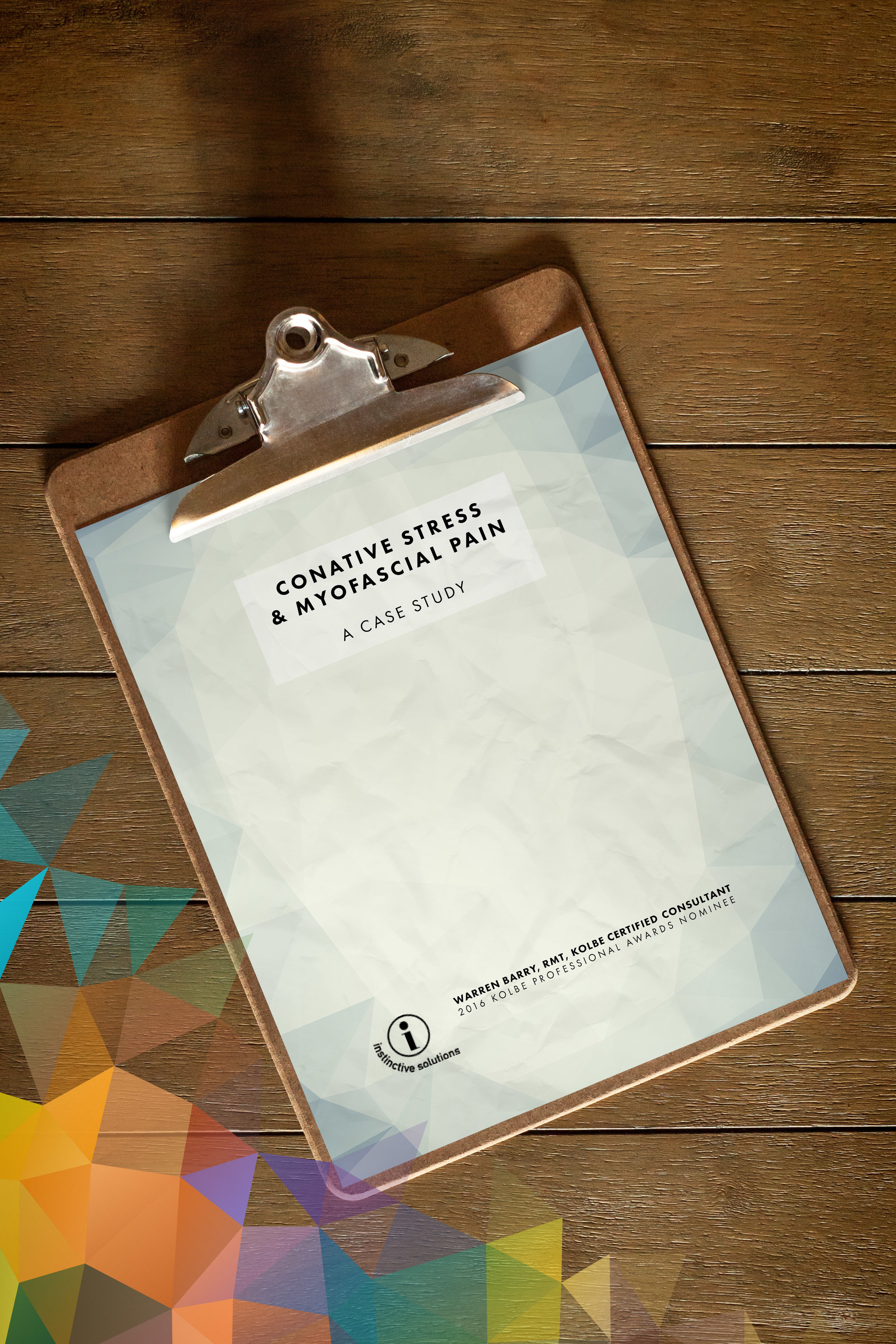 Read Warren Barry's award winning case study exploring chronic pain and stress.
Companies are reaping the benefits of instinctive solutions' unique approach