Speaker, Facilitator & Consultant
Warren Barry
Warren Barry is an award-winning pioneer in the field of human resources who studies the implications of counterintuitive work environments on individuals and organizations as a whole. He brings insights to employees, employers, and human resource professionals alike which leads to harmony, productivity, and profitability.
Warren works with organizations: executive officers, human resource management, and managerial teams to reveal the internal potential of the human capital they already possess along with the risks and costs of conative stress.
Warren is a member and speaker for TEC Canada and has conducted presentations across the country for a variety of organizations. He focuses on building healthy workplace environments by embracing one's self and others, and explores the connection between chronic pain and working counterintuitively.
Previously known as the "Kolbe Guy", Warren is being quickly recognized as the "Duck, Duck, Goose Guy". Warren engages audiences about how being the odd duck can be one of your greatest assets, and helps you realize that being a misfit is one of your greatest strengths. With his case studies on how working counterintuitively in your job can create chronic pain, he provides insights and examples on how not to cook your goose. By empowering unique people, you will understand that being yourself ain't so bad, in fact, it's pretty awesome.
How do we get our teams engaged, happy, and productive? We get our ducks in a row, that's how. Not every flock needs the same geese. There are 135 varieties of geese in the world, and the world needs all of them - just as the world needs the talents of everyone to be successful. We must understand, respect and appreciate what each person brings to the flock in order to be truly successful. Together we Better The Pond. Let's discuss.
I'll help you empower
unique people
Companies are reaping the benefits of an instinctive approach
Book A Meeting
increase your probability of success
Book a meeting with Warren Barry Instinctive Solutions to find out more about Kolbe, and how it can impact you and your business.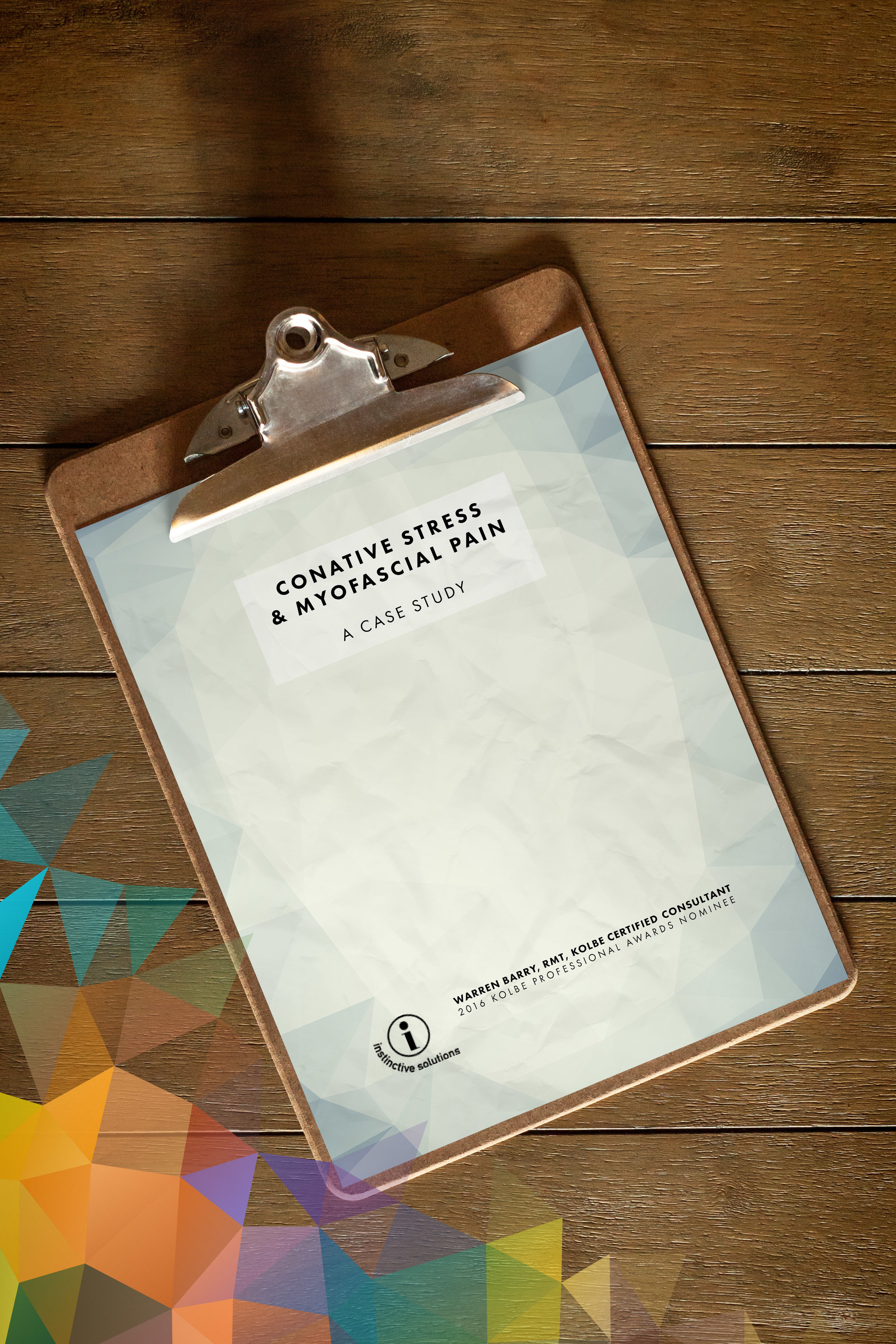 Read Warren Barry's award winning case study exploring chronic pain and stress.
SIGNATURE COACHING PROGRAM
Are you ready to get over pain and limitations and soar? Take Flight with Instinctive Solutions..